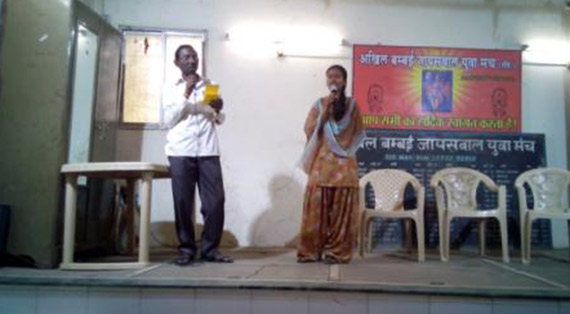 You are informed to the gentlemen that, under the aegis of Akhil Mumbai Jaiswal Yuva Forum, organized a mass marriage on 28 February 2016 for the Kalwar Kalal and Kalar Bandhu in the industrial city of Mumbai.

It is mentioned here that holy marriage rites have been promoting social evil such as social evil, tilak, dowry, and excessive waste from the past several decades, which is undesirable in today's civilized society. At such a time, organizing mass marriage in our society has become necessary.

Organizing social weddings not only ends social evils, but social harmony gives rise to unity and harmony which is very important for our society.

Therefore, you submit a request from all the Pratibhaan Brothers that in order to establish a new dimension and an excellent tradition in the progress of society and to have an active partnership in social progress, this mangal work will be successful by completing the marriage of his married son or daughter in this mass wedding ceremony. Feel proud of yourself.

To get the registration of mass marriages, our marital patron Shri Shivram Jaiswalji can contact 9820385755, Marriage Minister Shri Ashok Kalawarji 9323428671 or Mr. Ashok Jaiswalji 9323912917/9594319470.